Nato Geneva bracelet
At Atelier des Bergues we are the official supplier of the brand
Woven nylon available in 4 widths: 18, 20, 22 and 24 mm
Designed from a single piece
One-piece buckle, irremovable
Buckle and heat-sealed loops
Nylon band cutout and heat sealed holes
Gear up like the Royal Navy divers!
Many colors available in our shop.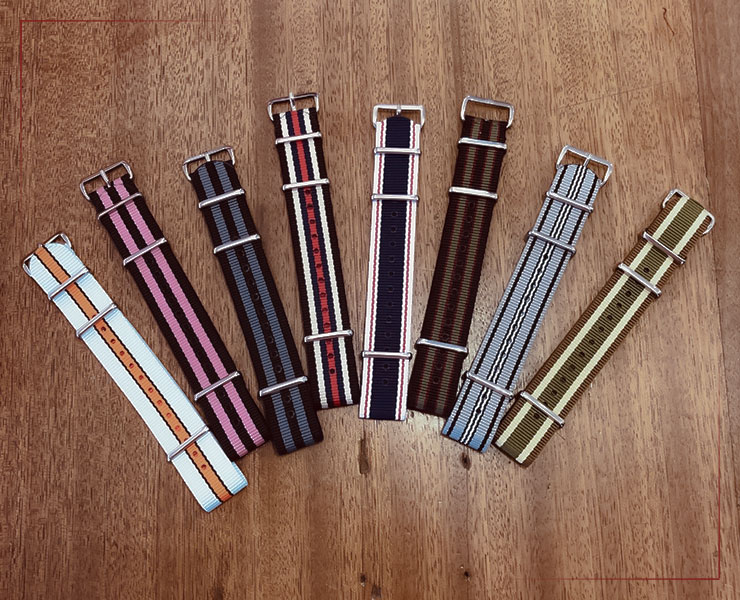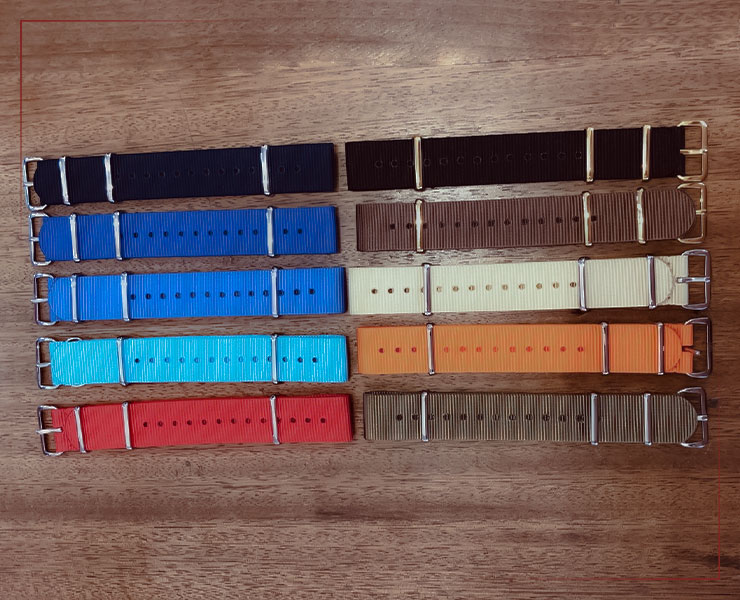 22mm Nato Strap
The 20mm NATO in this dimension remains compatible with the majority of modern ROLEX (Submariner, Daytona, Air King etc.) and old ones like the 1680, 5513 or SUB RED.
For patinated indexes of vintage watches, it is absolutely necessary to choose a NATO with a beige reminder!
If there is a red detail on the dial (GMT hand or SUB RED inscription), a reminder of red on your NATO will bring perfect harmony.
Swiss Nato Strap
How to recognize a real NATO strap?
It bears the BN engraved hallmark.
Made famous since their appearance on James Bond's wrist, the striped NATO is also a great classic.
An inexpensive accessory that will radically change the look of a modern or sporty watch. MACHINE WASHABLE. Discover in video how to change a NATO strap in a few seconds ...