Charriol Geneva watch
Charriol was founded in 1983 by French entrepreneur Philippe Charriol. It is still a family business today. Indeed, Philiipe Charriol still runs the company. The jewelry is made in Switzerland and Germany and the watches are handmade in Switzerland. Today, Charriol has 195 boutiques and 3,800 points of sale around the world.
Charriol watches in Geneva meet the strict Swiss Made standards, like all Charriol watches, they are assembled in the brand's workshops in Switzerland and have been delivered worldwide for nearly 40 years.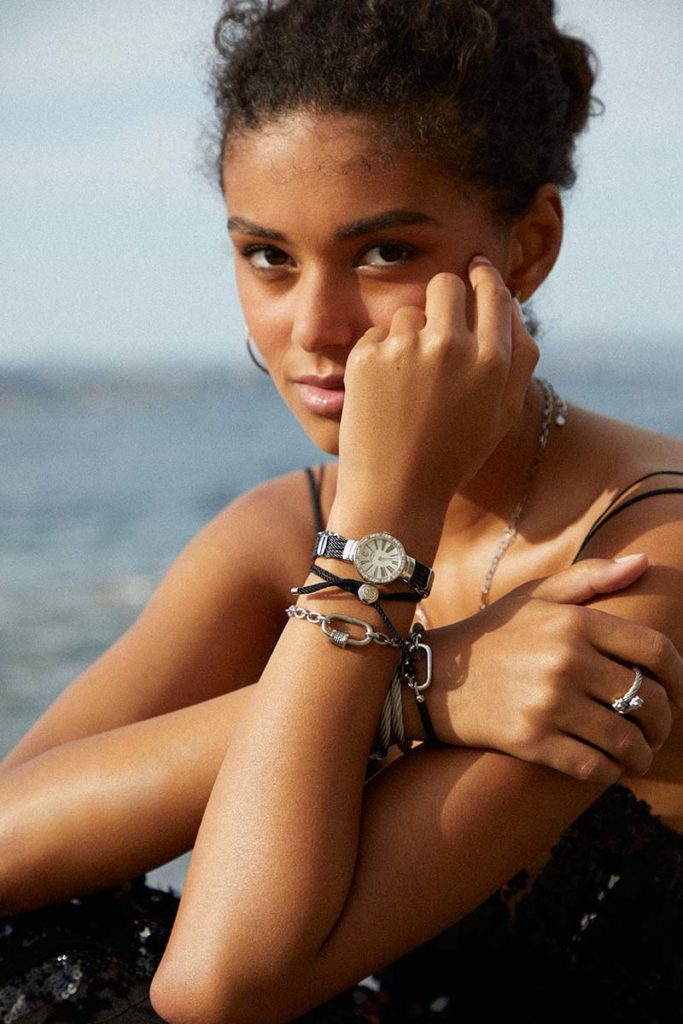 Swiss jewelry Charriol
The St TropezTM watch collection features an open hard cable bracelet. Decorated with two decorative clips, these bracelets include a unique chain bracelet with safety chain and safety clasp.
Each Charriol cable is made in Switzerland from a special alloy of stainless steel and titanium. Hypoallergenic in a tightly controlled 23-step manufacturing process, the same process used in the medical device industry.
The new St-TropezTM builds on the original design with an open dial, thinner bezel, simplified lugs and bracelet clasp. The watch remains a jewel watch, watch and bracelet in one, but with an updated chain design. Inspired by the port's nautical history, the new Marina chain features flattened oval links and an elegant pattern that complements our cords and becomes a new staple in our offerings.
The signature cable bracelet has been refined but still features five cables and is engraved with an oval cutout. Available in a classic 25mm size or a mini 20mm size, perfect for wearing on a sunny wrist full of bracelets, bangles and diamonds.
 Swiss Accessories Charriol
CHARRIOL is a luxury brand known for watches, fine jewelry and accessories, including perfumes, eyewear and leather goods. Founded in 1983 by French entrepreneur Philippe Charriol, the brand is still an independent company today.
At Atelier des Bergues, we offer Charriol products for sale. We also offer you a service de révision pour tout type de montres à Genève